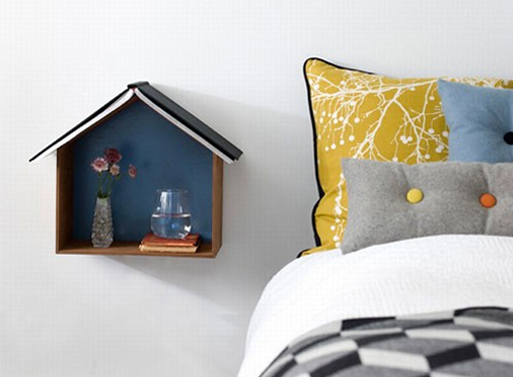 This unusual shelf from Fern Living, called Studio 1, beautifully doubles as a wall decoration. If displayed on a wall in several different sizes and colors, it creates a cute skyline (with the possibility of  storage and/or display). You can also use it as a bedside reading nest. It can house your alarm clock, a glass of water and some other small items. The 'roof' can serve as a bookmark. With its size and openness, Studio 1 also promotes minimal, clutter free approach to storage.
Source: Better Living Through Design
No comments yet, be the first!